Best outside places for Photoshoot
in and around Las Vegas
near Red Rocks and calico basin
There are numerous amazing spots in Red Rock. To reach the locations we can to walk between 5 minutes and 1 hour. This amazing image required a half an hour walk. Some other locations are as close as 5 minutes walk and offer trees and greenery. The rocks vary greatly too: from grey to deep red. The exact location will depend on your preference.
Between 40 and 50 minutes south of Las Vegas there are fantastic dry lake beds for a unique desert look for your pictures. They give a beautiful natural reflection and lots of space. It is possible to bring props to add to the images.
Nostalgia Resources and Dogwood Rentals can provide packages with props and furniture for outdoor photoshoots.
See more images in the Desert Lifestyle - Fashion Gallery here.
Mnt. Charlesont -kyle and lee canyons
40/50 minutes north of Las Vegas we can quickly drive from 4000 ft (1200 m), to 8000 ft (2400m) and with the height comes the temperature drop! Even when town is above 100 degrees Fahrenheit, the temperature on the mountain ranges between 75 and 85 degrees Fahrenheit! It is the perfect location for summer shoots or for snowy portraits!
An hour south of Las Vegas, Nelson is an old mining town, now ghost town with numerous old cars, barns and even a fallen small plane! It is an ideal place for an old time desert feel. The permit for photoshoots here is very reasonable.
Nostalgia Resources and Dogwood Rentals can provide packages with props and furniture for outdoor photoshoots.
Lake Las Vegas
Take a mini trip to Lake Las Vegas for an European feel and some water!
the strip
The casinos do not allow any photography inside but we can photography on the Strip itself, outside the buildings. Some locations outside are also privately owned and do not allow professional photography.
downtown las vegas
There is a lot of choice between roof tops, painted walls, and murales. Let's talk about what is meaningful and right for you!
the Neon Museum
A fantastic historical location for a true Vegas photoshoot. A 30 minute private slot permit for a photoshoot starts at $500.
Kelso sand dunes, California
For an incredible desert look, the dunes are magical. About 1 and a half hours from Las Vegas to the south. Be adventurous and let's take the photo shoot outside. Read more on this blog post.
There is also a small set of Dunes much closer to Las Vegas if you are not interested in the long drive!
See more images in the Desert Lifestyle - Fashion Gallery here.
Best Indoor Places for Photoshoots
hotel rooms and suites
What better way to treat yourself than to book a nice hotel room on the Strip and to use it for a beautiful photoshoot?! Please note that most hotels do not allow photoshoots in lobbies and especially never in the Casino area, however we can shoot in rooms and suites.
My personal top Hotels on the Strip for Boudoir, Lifestyle and Product Photos are:
The Delano at Mandalay Bay - Nice large room, mostly white with a lot of natural light and a very clean, chic look.
The Palms - in particular the Ivory tower has great rooms and suites with interesting wall art, bright colors, wall paintings and the added bonus of the view on the Strip.
Encore and Wynn - sophisticated and always classy, the rooms feature a large window and lots of exciting mirrors
The Mansion - if you are a lucky person and know of it, you know what I absolutely love to photograph at the MGM Mansion in Las Vegas
Cosmopolitan - it is rare to be able to open the windows in hotel rooms on the Strip. The balconies and open windows are fantastic and give much need natural light
Hard Rock Hotel - another place where we can open the windows and capture that rock vibe!
The Palazzo - when every room is a suite there is a lot of space to pose and create a unique, sensual photoshoot.
Perfect for: Bachelorettes parties Couples, fashion inspired photoshoots
Martina Zando photo Studio
My private, discreet and comfortable photo studio in Summerlin has plenty of natural light for boudoir and lifestyle photoshoots and portraits. It is perfect for: first time boudoir shoot and portrait sessions takers. The studio is located in South Summerlin, Las Vegas, just opposite Downtown Summerlin.
Las Vegas boudoir photography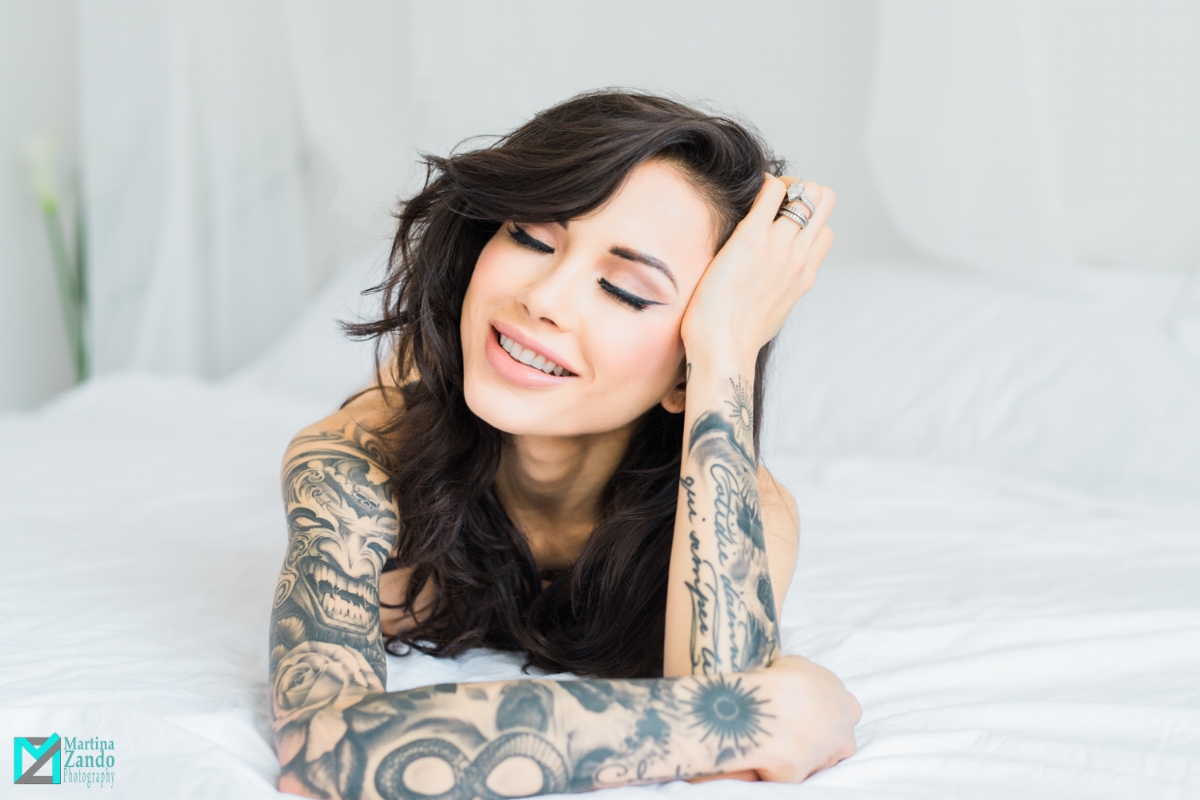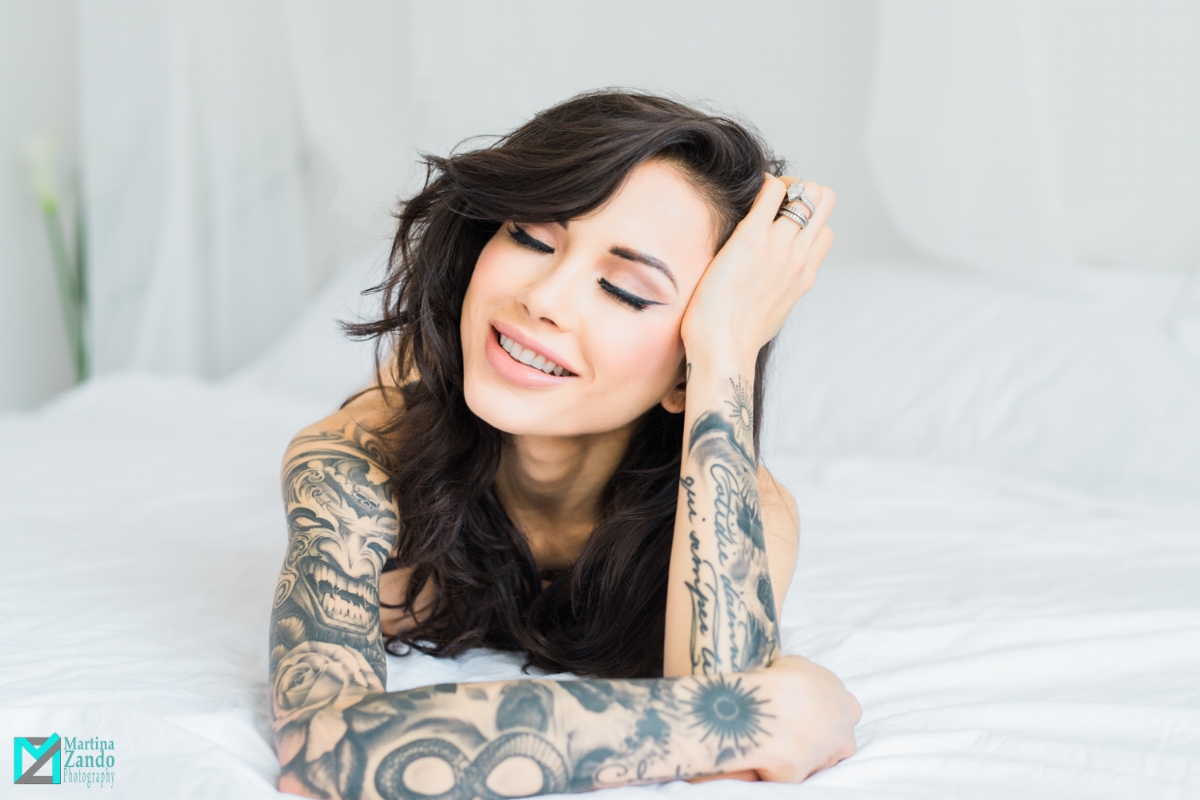 portrait sessions, headshots and modeling shoots in Las vegas NV
My studio in Summerlin is versatile both for natural light photography or strobe lights. If you do not want to worry about walking to a location, battling cold or heat, then an indoor photoshoot in the Studio is perfect for you. I organise on location Professional Hair and Make Up Artist so you can arrive just with a clean face and we will organize the rest!
Martina Zando Photography offers personalized photoshoots for Personal and Business Branding and personal lifestyle Photoshoots.
On location photoshoots - i travel!
If you or a friend of yours lives in a photogenic home, I am happy to photograph there and make use of the features available.
I love photoshoots in new locations and I am happy to travel! Contact me with your idea for a destination photoshoot, being it in California or Hawaii.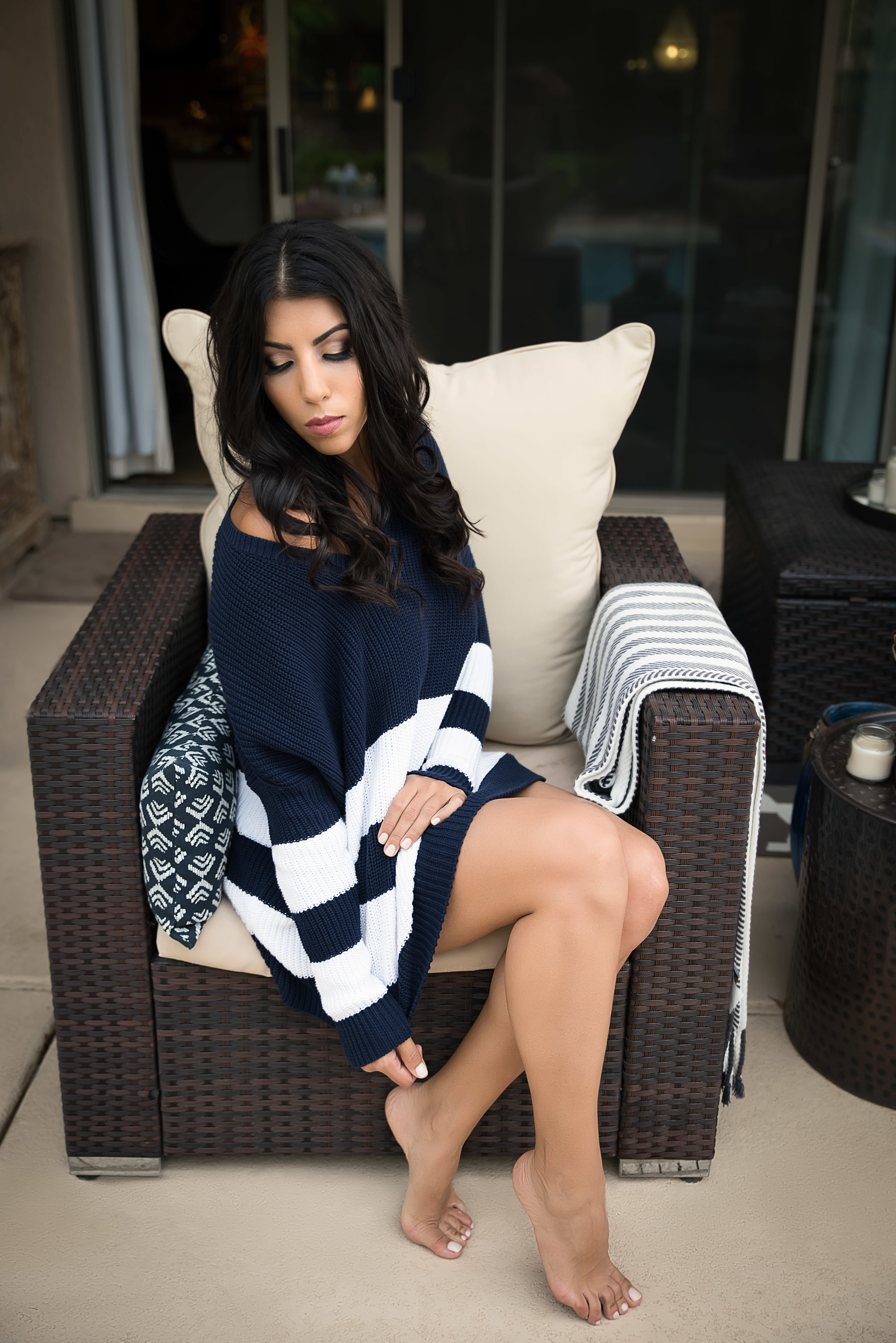 Perfect for: Luxury home owners / second time boudoir shoots
Want to know more? Get in touch for information and quotes.